NEW RECHARGEABLE SHARPENERS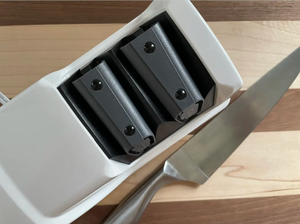 Ina Garten's Favorite Knife Sharpener
After unboxing the electric sharpener, I realized it couldn't be easier to use. It's small — about the size of two mini ciabatta rolls — and very simply designed. After reading the instruction manual, I was ready to sharpen.
Read the article
Chef'sChoice Model 15XV Professional Electric Knife Sharpener Review
The Chef's Choice Model 15XV is second to none when it comes to easy, complete sharpening. It removes most of the guesswork, helps you maintain a perfect angle, and it can sharpen pretty much any knife you'll ever own—even serrated bread knives or sushi and sashimi knives, which are sharpened on only one side.
Read the article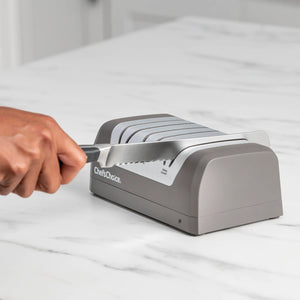 NEW Rechargeable Sharpeners
Chef'sChoice brings new technology to knife sharpening introducing Rechargeable DC Electric Knife Sharpeners. Designed with a smaller footprint than other electric sharpeners, it still has all the sharpening power Chef'sChoice is known for, now with the portability to take anywhere.
Shop the collection