Authentic Belgian Waffles
Authentic Belgian Waffles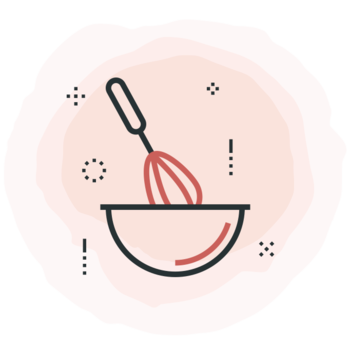 Yields
This recipe should make from 2 to 8 waffles depending on the size of your waffle maker. Refer to your waffle manufacturer's instructions for specifics.
Ingredients
1 cup granulated sugar
1 cup butter, melted
4 eggs, separated
1 ½ cups self-rising flour
Directions
1Place the granulated sugar in a medium size bowl. Mix in the melted butter. Mix in the 4 egg yolks. Add and thoroughly mix in the self-rising flour.
2In another medium size bowl, beat the egg whites until stiff. Stir the whites into the flour mixture until fully blended.
3If necessary, add a little more flour to stiffen the batter. The batter should flow off a spoon, but only slowly.
4Bake according to your manufacturer's instructions. Enjoy!
Note: Because this batter has so much butter, some batter could seep out of the front and sides of the waffle maker during the baking process. This is normal. The waffle will be soft and fragile (compared to American waffles) when "ready" but will stiffen quickly when removed from the grid.