Krissie Mason's Freshly Ground Wild Boar Bacon Bomb with Honey Crisp Apples and a Maple Bourbon Glaze
Krissie Mason's Freshly Ground Wild Boar Bacon Bomb with Honey Crisp Apples and a Maple Bourbon Glaze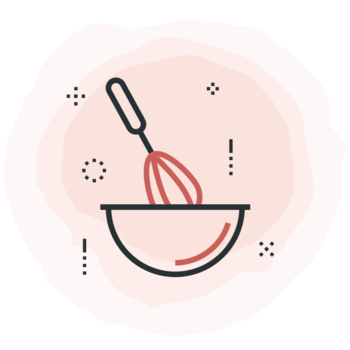 Ingredients
Ground Wild Boar Meatloaf Mixture:
3 lbs. of wild boar meat
12-16 oz. smoked bacon (Use plain pork fat if you don't want the smokiness of the bacon.)
4 cloves garlic
1-2 shallots
1 large sprig of sage
2 sprigs of thyme
6-8 mushrooms (adds moisture and meaty flavor)
Kosher salt and cracked pepper to taste
Stuffed Wild Boar Bacon Bomb Meatloaf:
10-12 oz. ground wild boar meatloaf mixture (serves two people)
4-5 strips streaky bacon
4 pieces Gouda cheese cut into sticks (or cheese of choice)
5 par boiled then cooled young asparagus stalks
1 roasted tomato cut into pieces
1 clove roasted garlic minced (may be omitted since meat mixture contains garlic)
¼-1 peppadew pepper minced (depending on your taste)
1 tsp. carrot finely grated
1 tsp. celery tops chopped
½ tsp. carrot tops chopped
Sautéed Honey Crisp Apples:
2 apples cored and sliced thin
splash of lemon juice
1 tbsp. butter
2 tbsp. white sugar
1 tbsp. water
Bourbon Glaze:
¾ cup Maple flavored Bourbon (I used Jim Beam Maple)
3 tbsp. brown sugar
1 tbsp. maple syrup
¼ tsp. Sambal chili paste, or Sriracha if desired
1 clove minced roasted garlic
1 tbsp. Worcestershire sauce
Splash of apple cider vinegar
½ tsp. dry mustard
Directions
Ground Wild Boar Meatloaf Mixture:
1. Remove any remaining silver skin, and then remove meat from bone. Remember, this is going to be ground meat, not served up like a tenderloin, so you needn't be exacting with how you trim, or what fat you remove. It will break down naturally by grinding and cooking.
2. With the coarse stainless steel grinding plate installed, heap up the metal hopper with trimmings and run the meat and bacon through one time.
3. Dump the coarse ground meat in the hopper. Add garlic, shallots, sage, thyme, mushrooms, salt and pepper.
4. Change to the medium grind stainless plate and run mixture through one time.
5. Fry out a tablespoon or two, taste, and adjust seasoning if necessary.
Stuffed Wild Boar Bacon Bomb Meatloaf:
1. Combine ground boar, carrot, carrot tops, celery tops, minced peppadew and garlic in a bowl and mix with hand.
2. Flatten into rectangle on parchment, or wax paper, and lay on the asparagus, roast tomatoes, and cheese alternating as you go.
3. Making use of the parchment, carefully roll meat together jelly roll style. Mold with hands to secure seam and ends. Discard paper.
4. Wrap the meat loaf with bacon. Remember to cover the end of the loaf, too.
5. Bake in a shallow pan at 350 degrees until internal temp reaches 160 degrees. (Approximately 45 minutes.) If the bacon isn't crispy enough, finish off under the broiler.
6. Remove from oven. Let rest for about 5 minutes. Slice and serve with apples and bourbon glaze.
Sautéed Honey Crisp Apples:
1. Combine the sugar, water, and a splash of lemon juice in a sauté pan. Cook until caramelized.
2. Add apples and stir in butter. Cook until apples are tender and golden, or slightly charred depending on your preference. Always taste and adjust as you go.
Bourbon Glaze:
1. Combine all ingredients, bring to a boil, simmer to reduce.
Click here to see more photos of this recipe in the Outdoor section.
For hunters, most of the heavy lifting for processing a large game animal seems to be achieved in a two-step process: First, we skin, remove the backstraps and tenderloins, and either quarter or breakdown the rest of the meat into primal cuts. Second, we often follow up by running those cuts to our local butcher for sub-primal breakdown into chops, steaks and roasts, as well as grinding into burger, sausage and snack sticks. For many, processing venison, elk and other wild game ends there.
But if you like to cook, have mystery freezer meats, curious sub-primal cuts, or a friend that brings you back a whole boar shoulder, or a few turkey legs from a last-minute hunt, what then? Experience taught me those are good reasons to own a food grinder, and four opportunities to create delicious wild game recipes.
Like anything, grinders run the price and feature gamut. For $30 you can pick up an old-fashioned hand-cranker like my mother used in making her delicious corned venison hash. Or, if money is burning a hole in your pocket, you can drop a cool five grand for a horse-and-a-half, 240V commercial unit that lets you squeeze out 20 pounds a minute.
For my needs, I use the Chef's Choice Professional Food Grinder Model 720. Because I prepare wild game recipes for a living, I need something rugged and reliable, with a powerful D.C. motor that can be a workhorse when needed, but compact enough to fit in the cupboard beside my meat slicer and Vitamix blender when not in use.
The Chef's Choice Professional Food Grinder 720 has the versatility of three stainless steel grinding plates, a sausage stuffing kit, overload protection, and a three-way control switch for grinding, stuffing, and reverse. Best part? All those features are built into a home-kitchen-sized, heavy-duty unit that retails around $180, and lets me grind fresh burgers, meatballs and meatloaf with seasonings of my choosing.
Recently, I ground up some boar and seasonings as a first step in creating a Stuffed Wild Boar Bacon Bomb. I paired it with sautéed Honey Crisp Apples and drizzled all of it with a Maple Bourbon Glaze. The young feral hog was taken on a Texas ranch, and was given to me by my friend David Strandberg over at Pnuma Outdoors.