Pumpkin Pie for the PetitePie Maker
Pumpkin Pie for the PetitePie Maker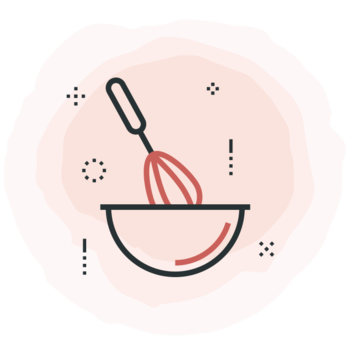 Yields
Makes eight to twelve pies.
Ingredients
2 large eggs
1 15 oz. can plain pumpkin such as Libby's
1 12 oz. can evaporated milk such as Carnation's
½ cup white sugar
¼ cup brown sugar
1 Tbsp. cornstarch
½ tsp. salt
1 tsp. cinnamon
½ tsp. ginger
¼ tsp. nutmeg
¼ tsp. cloves
1 package of pie dough or use your own favorite recipe
Directions
1. Preheat pie maker. When the green light comes on, the unit is at the proper baking temperature. While the pie maker is heating, let your homemade or pre-made pie dough come to room temperature and make filling.
2. Roll out pie dough. Use the PetitePie™ pastry cutter to cut 4 large rounds of dough from each sheet of pre-made dough. Save dough scraps and re-roll for additional pies.
3. Mix all dry ingredients together, (white sugar, brown sugar, cornstarch, salt, cinnamon, ginger, nutmeg, and cloves). Whisk eggs together in a large bowl. Stir in sugar and spice mixture. Stir in pumpkin. Stir in the evaporated milk.
4. Place the large circle of pie dough into pie maker mold. Using the pusher, gently form the dough into the well. Repeat process with the remaining large circles.
5. Fill each pie 2/3 of the way full using about ¼ cup of filling.
6. Close lid and bake pies for about 10 minutes. If the crusts are not done, continue baking to desired color.
7. To remove pies, use a fork to slightly lift the edge of the pie. Slide small spatula under the bottom of the pie, lift out and transfer to a cooling rack. Adjust the cooking time as necessary.
* Many trademarked products are available and can be used in the PetitePie™ Maker including pre-made mixes and doughs such as General Mills Bisquick®, Pillsbury Hungry Jack® Biscuits, and Pillsbury® pre-made Pie Crusts.