HERBED LAVENDER LEMONADE
HERBED LAVENDER LEMONADE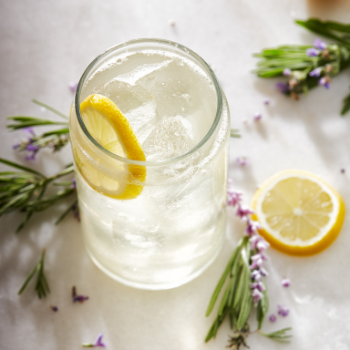 Ingredients
1/3 cup fresh lavender flowers or 2 tablespoons dried
2 cups granulated sugar or 1-3/4 cup honey, or to taste
8 cups water
2-1/2 cups fresh lemon juice
Directions
Make a lavender sugar syrup by combining lavender flowers and 2 cups of sugar into 2 cups of water.
Bring to a simmer to dissolve sugar.
Remove from heat, cover and let lavender infuse until syrup has cooled to room temperature.
Strain. Cool, then cover and refrigerate until ready to use.
Keeps 2 weeks in refrigerator or 6 months in freezer.
Juice lemons.
Pour 6 cups water into a pitcher.
Add lemon juice and chilled lavender infused syrup.
Stir to combine.