Maria Doria's Favorite Cannoli Filling
Maria Doria's Favorite Cannoli Filling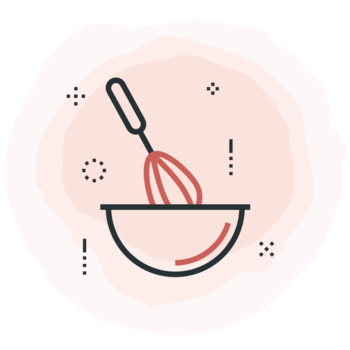 Yields
Fills about 150 pizzelles.
Ingredients
1 pound Ricotta cheese
1 cup powdered sugar
¾ tsp. cinnamon
3 Tbsp. semi-sweet grated chocolate or chocolate chips
½ cup chopped nuts (preferably walnuts or almonds)
Directions
1. Use low moisture Ricotta or thoroughly drain off all excess liquid from the cheese.
2. Add the powdered sugar and cinnamon to the cheese and use an electric mixer to blend the ingredients fully.
3. Fold in the grated chocolate or chocolate chips.
4. Place the cannoli mixture in a pastry bag for easy dispensing into the formed Pizzelle shells.
5. Fill each shell fully with the mix, and for decorations and added flavor, press the chopped nuts onto the exposed areas of the cannoli.
For an interesting variation, blend ½ teaspoon of rum extract into the cannoli mixture and prepare a tablespoon of chopped cherries or candied cherries to decorate further the exposed surface of the finished cannoli.