Nathalie Dupree's Apple, Sausage, Greens and Biscuit or Cornbread Dressing
Nathalie Dupree's Apple, Sausage, Greens and Biscuit or Cornbread Dressing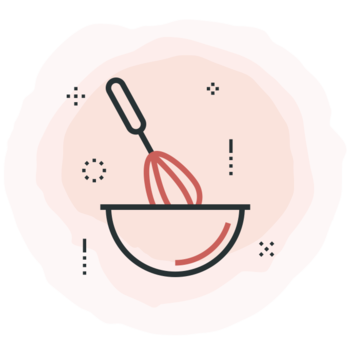 Yields
Serves eight to ten.
Ingredients
1/2 cup butter, divided
1/2 lb. sweet Italian pork or turkey sausage
1 large onion, chopped
2 stalks celery, chopped
3 garlic cloves, chopped
3 tbsp. chopped fresh marjoram and/or thyme
1 to 2 red or other cooking apple, in wedges
1/4 cup apple juice
1 cup chopped pecans
3/4 to 2 cup turkey or chicken stock or broth, fresh or commercial
4 cups broken biscuits and/or fresh cornbread
2-3 cups turnip, collard or kale greens, vein removed and sliced roughly
1 large egg, beaten
Directions
1. Preheat oven to 350 degrees. Butter an 11 x 13-inch baking dish.
2. Melt 3 tablespoons of butter in a large skillet. Prick the separated sausage links and add to the hot pan. Brown on all sides and remove from pan. Cool and chop roughly.
3. Meanwhile, add the chopped onion and celery to the pan, adding more butter if necessary, and cook until soft.
4. Add the garlic, herbs, and apple, and cook a few minutes until the apple is slightly soft as well. Add the rest of the butter to the hot pan and melt. Move to a large bowl if necessary. Cool slightly.
5. Toss with the sausage, apple juice, pecans, 3/4 cup stock, biscuits or cornbread and egg, and toss everything together until the bread is well moistened, adding additional stock if necessary.
6. Quickly stir in the greens, trying to spread in mixture but not mash too much.
7. Move the mixture to the buttered baking dish and bake 20 to 30 minutes until the bread is lightly browned. It may be refrigerated several days or frozen. Defrost in microwave or refrigerator and reheat in 350-degree oven for 20 minutes.
One of my favorite combinations is apple and sausage. Combined with pecans and greens, it is very sought-after on the holiday table.
This recipe is adapted from Mastering the Art of Southern Cooking by Nathalie Dupree and Cynthia Graubart.
South Carolinian Nathalie Dupree is a best-selling author with 13 hardback and two softback cookbooks and more than 300 television shows for The Food Network, PBS, and The Learning Channel. nationally on PBS, The Learning Channel, and The Food Network. She lives in Charleston, South Carolina and writes for the Charleston Post and Courier and does short videos for them, as well as occasionally for Charleston Magazine and The Local Palate.
Don't miss Nathalie Dupree's Apple Cider-Brined Turkey recipe.