Opened Face Ruebens and Rachels for the PetitePie Maker
Opened Face Ruebens and Rachels for the PetitePie Maker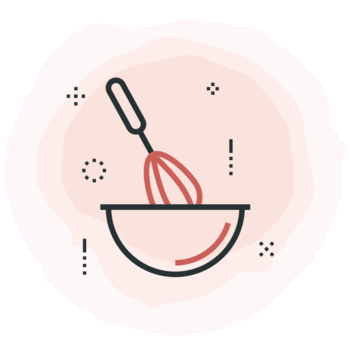 Ingredients
1 can refrigerated biscuits (such as Pillsbury Juniors® or Pillsbury Grands® cut in half)
8 oz. thinly sliced corned beef, chopped or 8 oz. thinly sliced turkey, chopped
1 bag of sauerkraut squeezed dry
4 oz. shredded swiss cheese
Dijon mustard or thousand island dressing
Directions
1. Preheat pie maker. When the green light comes on, the unit is at the proper baking temperature. While the pie maker is heating, let the biscuit dough come to room temperature and make filling.
2. Separate the biscuits and press each into a 5-inch circle. Spread on each round either Dijon mustard or Thousand Island dressing.
3. Layer each round with: 1 oz. of the corned beef or turkey, 1 Tbsp. of sauerkraut, 1 Tbsp. of Swiss cheese.
4. Close lid and bake pies for about 8 minutes. If not done to your liking, close the lid and cook another couple of minutes.
5. To remove pies, use a fork to slightly lift the edge of the pie. Slide small spatula under the bottom of the pie, lift out and transfer to a cooling rack. Repeat the process to use the remaining biscuits and filling. Adjust the cooking time as necessary.
* Many trademarked products are available and can be used in the PetitePie™ Maker including pre-made mixes and doughs such as General Mills Bisquick®, Pillsbury Hungry Jack® Biscuits, and Pillsbury® pre-made Pie Crusts.