Basic Wheat Flour Waffles
Basic Wheat Flour Waffles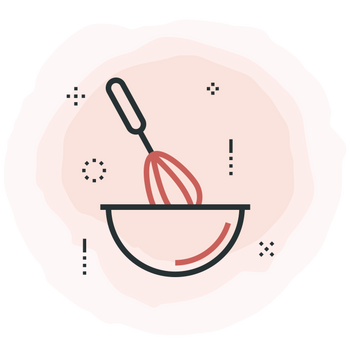 Yields
This recipe should make from 2 to 8 waffles depending on the size of your waffle maker. Refer to your waffle manufacturer's instructions for specifics.
Ingredients
2 cups all-purpose flour
3 Tbsp. sugar
1 Tbsp. baking powder
1 tsp. salt
2 eggs
¼ cup melted butter
1 tsp. vanilla
1 ½ cups milk, as needed
Directions
1. Place the flour, sugar, baking powder and salt in a medium bowl. Stir with a wire whisk to evenly distribute the ingredients.
2. Add the melted butter, vanilla, eggs and about 1 ½ cups of milk. Blend with a wire whisk until smooth and free from lumps. Batter should be thick but still pour slowly from a ladle or measuring cup.
3. Add more milk as needed to obtain a thick but pourable consistency. If the batter becomes too thin, stir in a teaspoon or two of additional flour. Bake waffles according to your manufacturer's instructions. Enjoy!
Note: Waffles may be kept warm in a preheated 300°F oven for 5 to 10 minutes but their consistency may change. Batter can be held overnight under refrigeration. If it thickens, add milk to restore to the desired consistency.
Delicious Fruit Additions to the Basic Waffle Recipes
Spicy Banana: Fold in ½ cup of mashed ripe bananas and 1 teaspoon cinnamon.
Country Apple: Fold in ½ cup diced apples and ½ cup of chopped nuts.
Blueberry: Fold in ½ cup Maine (small) blueberries. If unavailable, frozen or fresh blueberries are fine. We recommend small blueberries for best results.