Zucchini-Parmesan Flattened Fritters
Zucchini-Parmesan Flattened Fritters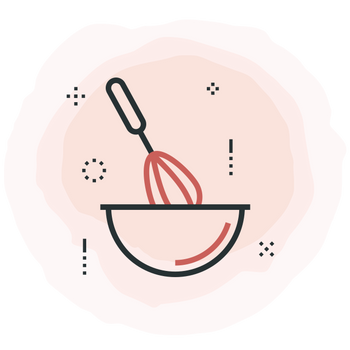 Ingredients
2 cups shredded zucchini (about 2 medium-size zucchini)
1/2 teaspoon salt
1 large egg
1/4 cup milk
1/2 cup grated Parmesan cheese
1/2 cup all-purpose flour
1/4 teaspoon freshly ground black pepper
Nonstick cooking spray
Directions
1. Place the zucchini in a strainer or colander and sprinkle with 1⁄4 teaspoon of the salt. Let it stand for 30 minutes. Rinse well with cold water. Press to remove excess liquid from the zucchini and then blot dry with a clean lint-free towel or paper towels.
2. Preheat the waffle iron on medium.
3. In a large bowl, whisk the egg and then add the milk and 1⁄4 cup of the Parmesan. Whisk well to combine.
4. In a small bowl, combine the flour, remaining 1⁄4 teaspoon salt, and pepper. Mix well and stir into the large bowl with the egg mixture. Add the zucchini and toss until well combined.
5. Coat both sides of the waffle iron grid with nonstick spray. Place rounded tablespoons of the zucchini mixture on the waffle iron, leaving space between each scoop for the fritters to spread. Close the lid.
6. Check after 3 minutes. Cook until lightly browned and cooked through, and remove from the waffle iron.
7. Repeat Steps 5 and 6 with remaining batter. Finished fritters can be kept warm in a oven on low.
8. To serve, top the fritters with the remaining 1⁄4 cup Parmesan.
If you're looking to add some zip to your vegetables, look no further.
At the peak of summer, zucchini grows like a weed in certain gardens. Disguising a squash and foisting it on unsuspecting (or, in my case, suspecting) friends and relatives becomes a mealtime game. Enter the waffle iron. Even jaded, zucchini-weary diners will eagerly scarf down a few of these fritters. They come together quickly, too. Squeezing some of the excess moisture from the zucchini makes for a denser final product that holds together better. Don't skip this step, but, if you're in a hurry, you can cut the time in half.
Variations
• Substitute finely chopped broccoli or shredded carrot for the zucchini. (It's not necessary to soak these.)
• Substitute an equal amount of grated cheddar or Asiago for the Parmesan.
• Add 1⁄2 teaspoon onion or garlic powder in Step 4 with the salt and pepper.