Whole Wheat Waffles with Fresh Fruit and Strawberry-Banana Syrup
Whole Wheat Waffles with Fresh Fruit and Strawberry-Banana Syrup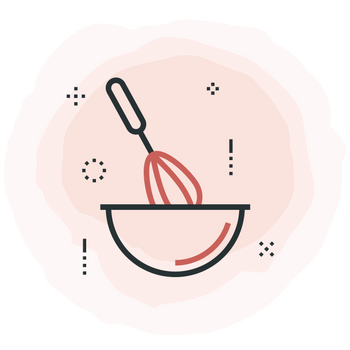 Yields
Yields: Makes 8 waffles.
Ingredients
Waffles:
2 cups whole wheat flour
3 Tbsp. natural sugar or sugar substitute
1 Tbsp. baking powder
1 tsp. salt
2 eggs
1 Tbsp. vanilla
2 tsp. cinnamon
1/4 cup canola oil
1 1/2 cup milk
Strawberry-Banana Syrup:
1/4 cup natural sugar or sugar substitute
1/4 cup water
8 strawberries
3 small to medium bananas
Directions
Waffles:
1. Preheat waffle maker. (For Chef'sChoice® WafflePro, preheat at "Uniform Texture," color control 3 to 3 1/2.)
2. Place flour, salt, baking powder, sugar and cinnamon in a bowl, stir and combine.
3. Add canola oil, vanilla, eggs and milk.
4. Blend with whisk until smooth.
5. Coat waffle grid with non-stick spray. (If using Chef'sChoice® waffle iron use spray for first use only. For other waffle makers, consult manufacturer's directions.)
6. Pour 1/2 cup batter onto pre-heated waffle grid, close and latch lid.
7. Bake until signal indicates it's done.
8. Plate waffle and spoon on syrup.
9. Top with fresh berries and sliced banana.
Strawberry-Banana Syrup
1. In a small sauce pot, combine sugar and water.
2. Bring to boil, then set aside.
3. Place strawberries and bananas in blender. Pour sugar and water mixture on top and blend until smooth.
4. Syrup can be stored for several days.
Originated in the 14th century, waffles are enjoyed throughout the world today. The delicious dough or batter delights are ever so versatile and can be served sweet or savory as appetizers, desserts, main dishes or sandwiches! We're happy to help you observe National Waffle Day this August 24th with this delicious, heart healthy whole wheat waffle recipe that incorporates the fresh fruit of the season.
Recipe courtesy of Chef Jim Coleman.