Caterina Casola's Traditional Italian Cannoli Filling
Caterina Casola's Traditional Italian Cannoli Filling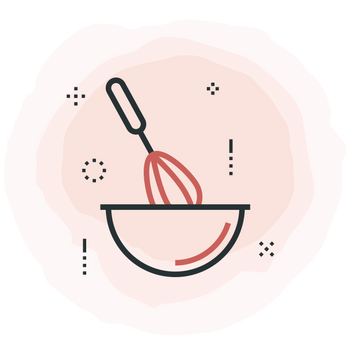 Yields
Fills about 150 pizzelles.
Ingredients
1 lb. Ricotta cheese (low moisture)
1/3 cup granulated sugar
1/3 cup confectioner's sugar
1/3 cup mini chocolate chips or candied fruits
1 tsp. rum extract
Directions
1. Make certain to use the low moisture cheese to ensure that the filling will be sufficiently stiff.
2. Add granulated sugar and confectioner's sugar and rum extract to the Ricotta and beat with a power mixer at a medium speed for 10 minutes, scraping the bowl periodically to ensure ingredients mix well. Then add chocolate chips or fruit and beat for another 3 minutes.
3. At this stage the Ricotta mixture should be creamy, but stiff. If it appears too stiff to extrude from a pastry bag, slowly add more confectioner's sugar to the mix and blend for another 2-3 minutes until you have the right consistency. Refrigerate for a few hours before use. (It's safe to hold for 2-3 days).
4. Load pastry bag with mix and fill each cannoli shell fully. Decorate the ends of the cannoli with ground toasted almonds or pistachios.
5. For added decoration place a raspberry or shredded coconut on each end of the cannoli. Immediately before serving, sprinkle lightly with confectionery sugar.