Cornmeal Waffles
Cornmeal Waffles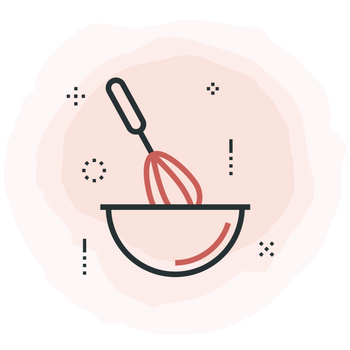 Yields
This recipe should make from 2 to 8 waffles depending on the size of your waffle maker. Refer to your waffle manufacturer's instructions for specifics.
Ingredients
1 ½ cups all purpose flour
½ cup yellow cornmeal
1 Tbsp. baking powder
2 Tbsp. sugar
1 tsp. salt
½ tsp. baking soda
2 eggs, lightly beaten
5 Tbsp. vegetable oil
1 cup milk, depending on batter consistency
Directions
1. Combine all dry ingredients in a large bowl. Stir to blend well.
2. Make a well in the center of the dry ingredients. Add the eggs and oil.
3. Slowly pour in the milk, mixing constantly until a thick batter is obtained. If you prefer more of a cornbread style waffle, substitute more cornmeal for some of the flour in the recipe. ½ cup of flour to 1 ½ cups of cornmeal is ideal.
4. Add more milk if necessary to make a thick batter. Bake waffles according to your manufacturer's instructions. Enjoy!
Note: Waffles may be kept warm in a preheated 300°F oven for 5 to 10 minutes but their consistency may change.