European Home Style Waffles
European Home Style Waffles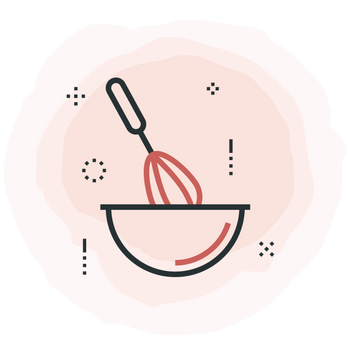 Yields
This recipe should make from 2 to 8 waffles depending on the size of your waffle maker. Refer to your waffle manufacturer's instructions for specifics.
Ingredients
2 cups all purpose flour
1/2 tsp. baking soda
1 1/2 tsp. baking powder
1/2 tsp. salt
2 Tbsp. sugar
1/2 cup buttermilk
2 eggs, separated
4 Tbsp. butter, melted
1 cup milk, more if needed
Directions
1. Stir together the flour, baking soda, baking powder, salt and sugar. Set aside. In a small bowl combine the egg yolks, buttermilk, milk and melted butter. Using a rubber spatula, gently fold the liquid into the dry ingredients.
2. In a separate bowl, beat the egg whites until they are foamy and hold soft peaks. Gently, fold the egg whites into the batter. Bake waffles according to your manufacturer's instructions. Enjoy!
Note: Waffles may be kept warm in a preheated 300°F oven for 5 to 10 minutes but their consistency may change. Batter can be held overnight under refrigeration. If it thickens, add milk to restore to the desired consistency.