Key Lime Waffle Pie
Key Lime Waffle Pie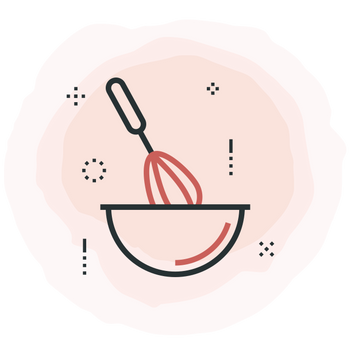 Yields
Makes 8-10 waffles.
Ingredients
Key Lime Mousse
2 cups heavy whipping cream
10 oz. white chocolate
¾ cup key lime juice
1 packet gelatin
7 ounces sweetened condensed milk
¼ tsp. vanilla
Turbinado or dark brown sugar for garnish
Extra graham crackers for garnish
Key lime for garnish
Graham Cracker Waffles
3 cups pre-mixed baking product such as Bisquick
1 cup whole milk
1 cup brown sugar
½ cup honey
5 Tbsp. buttermilk
2 eggs
2 tsp. cinnamon
½ stick butter (4 tbsp.)
1 pack of graham crackers (10-11 sheets)
Directions
Key Lime Mousse
1. Put lime juice in bowl and sprinkle in gelatin, stirring lightly. Let sit for 2 minutes.
2. Heat lime juice mixture over low heat, until hot but not boiling. Take lime juice mixture off heat and set aside.
3. Heat sweetened condensed milk over medium heat and add white chocolate. Stir until chocolate is melted.
4. Whip heavy cream on high speed only until stiff, about two minutes. Add the lime juice mixture to whip cream and beat (with electric mixer) until ingredients are blended together.
5. Add white chocolate mixture to the whip cream and beat until blended.
6. Refrigerate mixture for four hours or overnight to stiffen.
Graham Cracker Waffles
1Mix together baking product, milk, brown sugar, honey, buttermilk, eggs and cinnamon in bowl.
2Melt butter and add to mixture.
3Crush graham crackers until crumb size and add to mix.
4Mix all ingredients with electric mixture.
5Place ¼ cup of batter on Chef'sChoice Model 852 waffle maker. (For other waffle makers, see manufacturer's directions).
6Bake for 2:30 minutes on setting 4.
7. Serve immediately with a dollop of key lime mousse.
8. Garnish with sugar, lime and graham cracker pieces.
9. For a luscious frozen dessert, spread mousse overtop waffle, cover in wax paper and freeze overnight before serving.
Your taste buds will sing the song of summer with Chef'sChoice's delightful rendition of key lime pie. The quintessential summer flavor of key lime is made even more delectable using a sweet and tangy key lime mousse served on top of delicious graham cracker waffles. Use it to celebrate the season or serve it up all year round! Delicious served warm, cool and even as a frozen treat!