Maria Doria's American Cannoli Filling
Maria Doria's American Cannoli Filling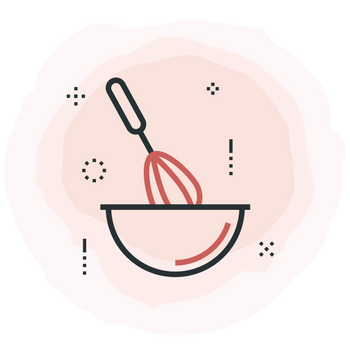 Yields
Fills about 150 pizzelles.
Ingredients
1 lb. Ricotta cheese
2 Tbsp. heavy cream
¼ cup granulated sugar
3 Tbsp. orange liqueur
2 ounces finely chopped semi-sweet chocolate
3 Tbsp. chopped mixed candied fruits
Directions
1. Use moisture-free Ricotta cheese or drain off all excess liquid from the cheese.
2. Combine the cheese, cream, sugar and orange liqueur and then blend fully with a hand mixer. The mixture must be stiff enough so that it will hold its shape when used to fill the Pizzelle shells. If necessary, add more cheese to stiffen the mixture.
3. Fold in the chocolate chips and candied fruits.
4. Load into a pastry bag and fill each shell fully. If you wish to decorate the exposed cannoli surface, consider using chocolate bits, jimmies, more candied fruits or colored chopped nuts.