Nutella Sauce for Waffles
Nutella Sauce for Waffles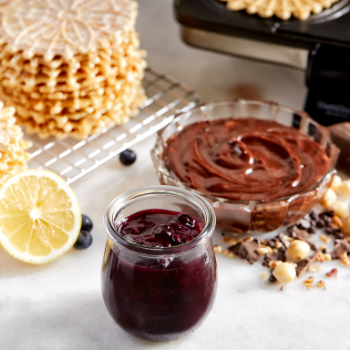 Ingredients
Nutella Sauce Ingredients
1 cup Nutella or hazelnut spread
1/2 cup heavy cream
1 teaspoon vanilla.
Directions
Nutella Sauce Instructions
Place Nutella and cream in saucepan over low heat.
Whisk and cook until mixture comes together. As Nutella softens with the heat, it will become easier to whisk.
Remove from heat and stir in vanilla.
Store, covered, in refrigerator up to 2 weeks.
Warm before using.