Roasted Turkey
Roasted Turkey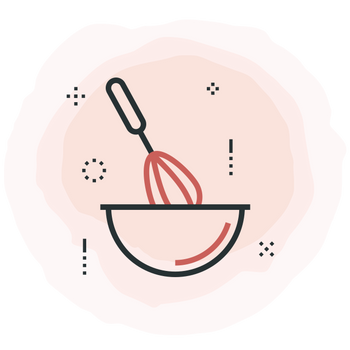 Prep Time
Prep: 4 hrs 30 mins
Ingredients
1 (10- to 12-pound/4.5- to 5.5- kilogram) turkey
Kosher salt to taste
4 celery ribs, cut into large chunks
1 Spanish onion, quartered
1⁄2 lemon, halved again
3 carrots cut into large chunks
1 bunch thyme (optional)
1 bunch sage (optional)
1⁄2 cup 110 grams butter, melted
1 cup dry white wine
2 cups turkey or chicken stock, preferably homemade, or water
3 tablespoons flour
Directions
1. About 4 hours before you plan to start roasting, remove turkey from refrigerator, rinse, pat dry, and let sit at room temperature.
2. Preheat oven to 425°F (or 400°F for convection).
3. Liberally salt interior and jam celery, 1/2 of the onion, lemon, and herbs into bird's cavity. If you wish, truss bird as you would a chicken. Rain salt evenly all over the bird.
4. Add remaining celery, onion and carrot to pan. Place bird low-sided pan (or elevated on rack in roasting pan; you want plenty of circulation around the bird) and put in oven.
5. Roast at high temperature for 20 minutes. Pour melted butter evenly over bird and lower temperature to 375°F or (350°F convection). Continue to roast until the breast reaches 155°F in 60 to 90 minutes, basting as you wish. Remove pan from oven. Show off the bird to your guests.
6. Chef'sChoice® Turkey Carving Tips: Three Easy Steps
7. Step 1: Sharp knives are not only safer, they will help you smoothly cut thin, even slices without shred- ding the meat. Fortunately, you don't have to be an expert to put a razor sharp edge on your knife. A sharpener such as Chef'sChoice® EdgeSelect® 120 can make sharpening easy. The sharpener uses 100 percent diamond-coated disks (2.5 karats worth of diamonds!) and a polishing stage to create a durable, arch-shaped edge in seconds. Precision guides eliminate guesswork for predictable, professionally sharp edges every time. For help finding a sharpener that's right for you, call 800.342.3255, or visit www.chefschoice.com. Now you are ready to begin to cook.
8. Step 2: After the turkey is cooked per Ruhlman's instructions, slice through skin between legs and breast. Then remove each leg at joint. Slice down vertically through the center of the breast. The breast should still be pink, if it looks cold and raw return the entire bird to the oven for 10 minutes. Put bird on cutting board and remove each leg at joint.
9. Pour off all but a quarter cup of fat and juices in the pan, reserving some of the fat to make a roux. Pour the liquid over the roasted vegetables still in the pan. Bring liquid to a simmer on the stovetop, then return the legs to the pan and place in the oven.
10. Roast legs for an additional 45 to 60 minutes; if longer than an hour, turn the oven down to 200°F. The legs will only get better with time and can be left in the oven for up to 4 additional hours; don't worry about the breast, we'll reheat in the stock at the end.
11. Combine flour with re- served turkey fat to make a roux.
12. Remove legs, and place pan over high heat on stovetop.
13. Carve dark meat from drumsticks and thighs and place in the hot stock in roasting pan. Remove each breast half from the turkey (be careful not to tear the skin). Don't worry if the breast is a little pink; this means it will be juicy as it finishes cooking in the hot stock.
14. Step 3: Cut the breast cross- wise into 1⁄4 to 1⁄2 inch slices. Transfer the pieces to the stock pan. Turn burner to high and bring stock to a simmer. Whisk in roux, simmer for a minute or two to ensure that everything is hot, and the sauce thickens, then serve. Now you can bask in the glow of good food, family and friends. Bon Appetit.
Roasting And Carving The Holiday Bird Just Right
(NAPS)—Preparing a mouth watering holiday meal is a monumental task, but one that can be simplified easily to avoid a meal time flop. "Generally the biggest problem in kitchens is dull knives. Beginning stages of cooking start with cutting raw food, and serving often requires cutting and slicing. When the knife is dull, the beginning steps are onerous, and the ending stages are awkward, and because you have to press harder to make the knife move through the food, fingers are often cut.
It follows then that a sharp knife is critical for preparing the meal and carving the bird. If it is a holiday and the chef mauls the bird, you know what to do. There is no better holiday present than a set of sharp knives and a sharpener to keep them that way," says Michael Ruhlman, well known author, food blogger, cook and journalist whose mission is to translate the chef's craft for every kitchen.
Ruhlman and Chef'sChoice®, leading manufacturer of quality electric knife sharpeners, have teamed up to present the perfect Thanksgiving bird...from cooking to carving.
By following these steps from Ruhlman and Chef'sChoice® you can enjoy your family and friends knowing the meal will be perfect.
Adapted from Ruhlman's cookbook "How To Roast," copyrighted 2014.