Rose Levy Beranbaum's Orange Waffles with Burst of Cranberry Topping
Rose Levy Beranbaum's Orange Waffles with Burst of Cranberry Topping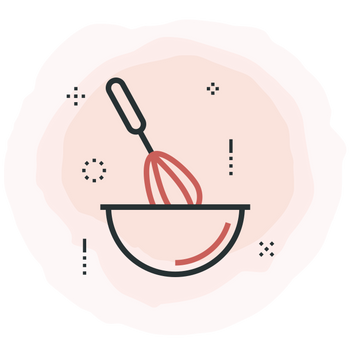 Ingredients
Burst of Cranberry Topping (includes weight measurements for key ingredients):
1 cup water (8 fluid ounces)
1 ½ cups sugar (10.6 ounces)
3 Tbsp. Cornstarch (1 ounces)
4 cups fresh (or thawed frozen) cranberries (400 grams)
Orange Waffles served here with Chef'sChoice® WafflePro® M852:
8 Tbsp. unsalted butter, softened (4 ounces)
2 cups cake flour (lightly spooned into cup and leveled off) (8 ounces)
4 tsp. Baking powder
¼ tsp. salt
1 Tbsp. orange zest
2 large eggs (3 fluid ounces)
1 cup buttermilk (8 fluid ounces)
1 cup whole milk (8 fluid ounces)
Directions
Burst of Cranberry Topping:
1. In a medium saucepan, stir together the water, sugar, cornstarch, and cranberries. Bring the mixture to a boil over medium heat, stirring constantly. Stop stirring, reduce the heat, and simmer for 1 minute, swirling the pan occasionally. The mixture will be thickened but pourable. Keep it warm or reheat it before serving.
Orange Waffles:
1. In a small saucepan over low heat, or microwave safe container, melt the butter. Allow it to cool to room temperature.
2. In a large bowl whisk the flour, baking powder, salt, and orange zest until evenly blended.
3. In a medium bowl, whisk eggs, buttermilk, and whole milk until well blended. Add this mix, to the flour mixture and mix with a fork just until all the flour is moistened.
4. Stir in the butter just until evenly blended. The batter should be lumpy. Use batter immediately after preparation.
5. For best results, use the Chef'sChoice Model 852 wafflemaker on color control setting four, baking for three minutes (or when steam emitted from plates has largely dissipated). (For other waffle makers check manufacturer directions). Cook the waffles and remove them to the oven racks to keep warm until serving. Serve with hot cranberry topping.
6. Of note, these waffles freeze perfectly and reheat in just a few minutes in a toaster or oven preheated to 300˚F.
Brighten your holidays and delight palettes year round with this delicious and colorful burst of flavor that can be served for breakfast or dessert. These scrumptious waffles fill the air with a mouth-watering aromatic orange essence as they bake and soon become a visual taste sensation when served with the "burst of cranberry topping."