Krissie Mason's Smoked Wild Turkey Breast Roulade
Krissie Mason's Smoked Wild Turkey Breast Roulade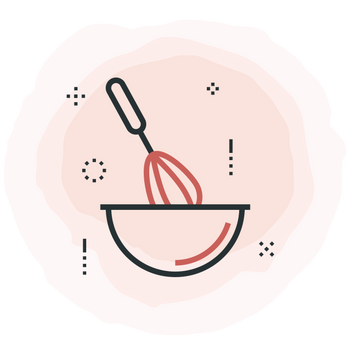 Ingredients
One side of wild turkey breast-brined and deboned
3 slices bacon-crisped and crumbled
1 ½ tsp. fennel seed
1 tsp. dill
5 sage leaves-chopped (or ½ teaspoon dry sage if fresh is not on hand.)
Red pepper flakes to taste
1 tsp. rendered chicken fat
Salt and Pepper
Directions
1. Brine turkey breast in your preferred brine for 24-48 hours to allow the muscle cells to swell and trap moisture in the tissues.
2. Remove from brine, blot dry. Sharpen boning knives and remove unwanted tendon, tissue and goop.
3. Set breast on a cooling type rack and pop into the fridge uncovered until the pellicle has formed. Allowing the dry skin film to form across the surface is important for the meat to absorb the smoke once in the smoker.
4. Place breast between two sheets of plastic wrap and pound until ½ inch thick. No fancy tools are necessary. I use a rolling pin as a mallet, or a cast iron skillet. When you get to ½" thick, remove top plastic sheet and discard. Ideally we want something loosely resembling a rectangle, but the meat is malleable, so you should be able to form into a nice roulade even if it takes on a different geometry.
5. Scoop up chicken fat and melt in small sauté pan. (You could also use bacon fat.) Add fennel seed, dill, and pepper flakes and heat until bubbling to release the natural oils in the spices. Allow to cool to room temperature.
6. Spread spice mixture on flattened breast and then sprinkle with crumbled bacon, dry sage, or chopped fresh sage (if using), salt, and pepper.
7. With the help of the remaining sheet of plastic wrap, start rolling. I started with the pointed end. Don't be afraid to get in there and form as you go, keeping things nice a n compact and trying to keep spice spillage under control.
8. Using cotton butcher's twine, tie the roulade to keep it nicely wrapped. If you've learned the correct technique, here's a great video from LeCordon Bleu that will show you how: https://youtu.be/rFIwbUBiRSE
9. Preheat the smoker to 225 degrees. I have a Bradley Digital 4 Rack Smoker that makes a recipe like this one a breeze. It's ease of use, built in temperature set, digital smoke and temperature timers, smaller footprint, variety of wood puck species, and most importantly the succulent, moist, smoky depth of meat I have been able to produce in it has turned me into a chain smoker! Smoke the turkey until the internal temperature is 155-160. (Just for the record, I used Alder wood for about 2 hours, and the remaining time was just heat. I wanted smoky, but not overpowering. Remove turkey, wrap in foil and then in a small towel for about 30-45 minutes to preserve the thermal momentum and allow juices to settle and be taken back into the meat.
10. Cool and then slice! You are ready for sandwiches!
Click here to see more photos of this recipe in the Outdoor section.
Have you ever noticed that sometimes the obvious is overlooked? Like not being able to see the forest because of the trees? Or, only seeing the forest and never noticing the trees? With all the wild game that comes through my kitchen finding its way to the dinner plate, it's not often I prepare wild game deli meats to be served cold between two, or more slices of griddled bread. (Typically the thermal value of my dishes register higher.) However, if soused with homemade dressings, aiolis, mayos, mustards, and stacked with fresh, vegetable garden trimmings, the humble sandwich, with wild game deli meat, can stand shoulder-to-shoulder with some fancier wild fare.
Notwithstanding the respect due to our vegan friends, the key to any sandwich worth wrapping mitts around is MEAT. Mounded, deli thin, savory, juicy meat. A couple weeks ago I shared a recipe for a Colossal Wild Turkey Club Sandwich that was a fistful of belly-busting satisfaction. Below is the recipe for a smoked wild turkey breast roulade that served as the swashbuckling hero. I pounded it thin, seasoned with crispy crumbled bacon, roasted chicken fat, fennel, red pepper flakes salt and pepper, smoked paprika, and some sage. Then, roll it, tie with butchers string, smoke it, and slice thin on a deli style meat slicer.
As with any wild game, work with sharp knives when trimming away silver skin, tissue, and tendon. My go to kitchen knife sharpener is the Chef's Choice Sportsman Diamond Hone Knife Sharpener, Xtreme 317. It was developed with outdoorsmen and women in mind. It is a must in my wild kitchen handling culinary knives, as well as tactical and hunting knives. Best part? Made in the USA and comes with a two-year warranty! It's an indispensable appliance.