Sweetened Whipped Cream Krumkake Filling
Sweetened Whipped Cream Krumkake Filling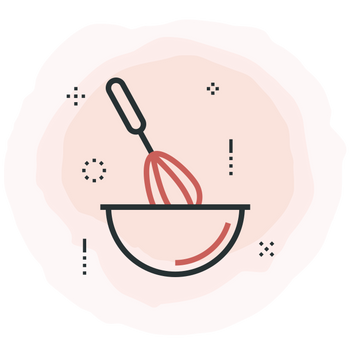 Ingredients
1 cup whipping cream
3 Tbsp. confectioner's sugar
½ vanilla
Directions
1. Whip the cream until stiff.
2. Add and blend in the confectioner's sugar and vanilla. The mixture should be stiff. If it's too thin, add more sugar. If it's too stiff, add a little cream.
3. Add lingon berries or small cranberries for color and contrasting flavor.
4. For variety, coat the edge of the cone with melted dipping-chocolate. Serve promptly in warm Krumkakes while whipping cream is still stiff.
Other Fillings:
The variety of readily available fillings is virtually endless. Consider the following:
Chocolate fudge
Chocolate pudding
Preserves and jams - strawberry, raspberry, etc.
Custards or puddings - any flavor
Sherbets
Ice cream
Diced fruits with whipped cream
Sour cream with tart jelly
Cream cheese with fruit