White Chocolate Mousse
White Chocolate Mousse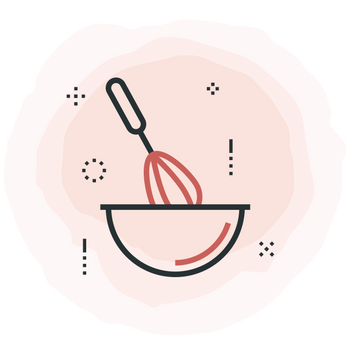 Ingredients
1 ½ cups heavy cream
5 ounces white chocolate, coarsely chopped
½ cup egg whites (from about 4 eggs)
2 Tbsp. sugar
Directions
1. In a small saucepan, heat the cream over medium heat just until it boils. Immediately turn off the heat.
2. Place the chocolate in a medium bowl.
3. Pour the hot cream over the chocolate and whisk until melted and smooth. Strain into another bowl, cover and refrigerate overnight.
4. The next day, remove the mixture from the refrigerator and, using a mixer fitted with a whisk attachment or a hand mixer, whip it into fluffy, soft peaks. Return to the refrigerator.
5. In a clean dry bowl, whip the egg whites until soft peaks form, then add the sugar and continue whipping until glossy and stiff, about 30 seconds more.
6. Fold into the white chocolate mixture, and then spoon the mixture or pipe through a pastry bag into cooled waffle cones.